Doctors and Nurses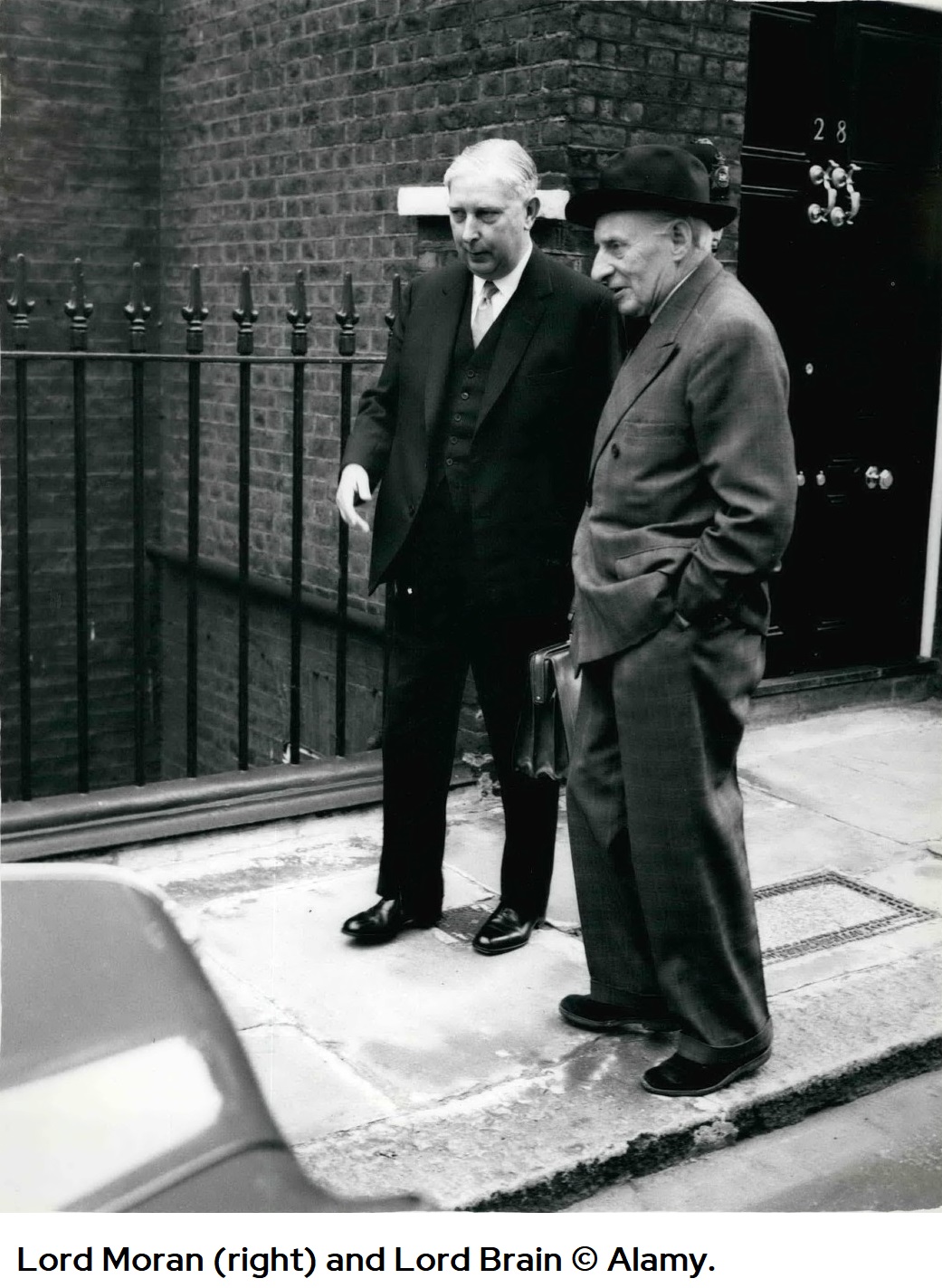 Lord Moran MC (1882-1977)
Charles Wilson was appointed Dean of St Mary's Hospital Medical School, London, in 1920, a post he held until 1945. He became Churchill's doctor on 24 May 1940 and remained his personal physician until Churchill's death in 1965. Wilson was knighted in 1938, created Baron Moran of Manton in the County of Wiltshire in 1943 and was President of the Royal College of Physicians from 1941-1950.
Lord Brain Bt FRS (1895-1966)
Russell Brain was a Consultant Physician at the London Hospital and Maida Vale Hospital for Nervous Diseases, London. He was President of the Royal College of Physicians from 1950 to 1956, succeeding Lord Moran. Brain was knighted in 1952, made a baronet on 29 June 1954, and on 26 January 1962 was created Baron Brain of Eynsham in the County of Oxford. In March 1964 he was elected a Fellow of the Royal Society. Brain first assessed Churchill at Moran's request on 5 October 1949 and then on multiple occasions subsequently including Churchill's final illness in 1965.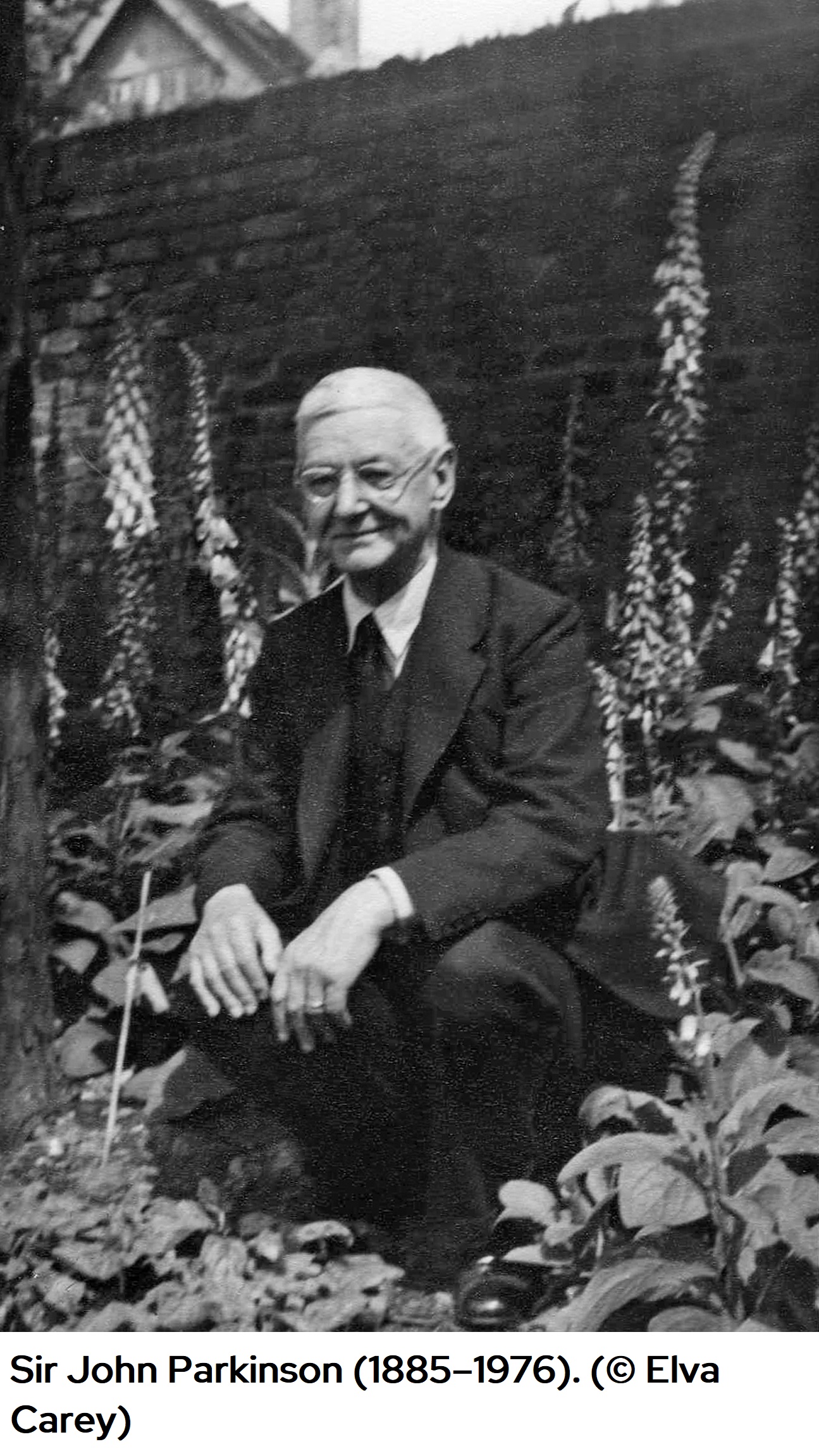 Sir John Parkinson (1885-1976)
John Parkinson was appointed Assistant Physician to the London Hospital in 1920, Physician in 1927, and Physician to the Cardiac Department in 1933. Parkinson had first assessed Churchill in February 1942 and did so on multiple occasions subsequently and for the last time in 1953. He was knighted in 1948. Churchill told Parkinson: 'You were a great comfort to me during the War in regard to my heart and heart consciousness.'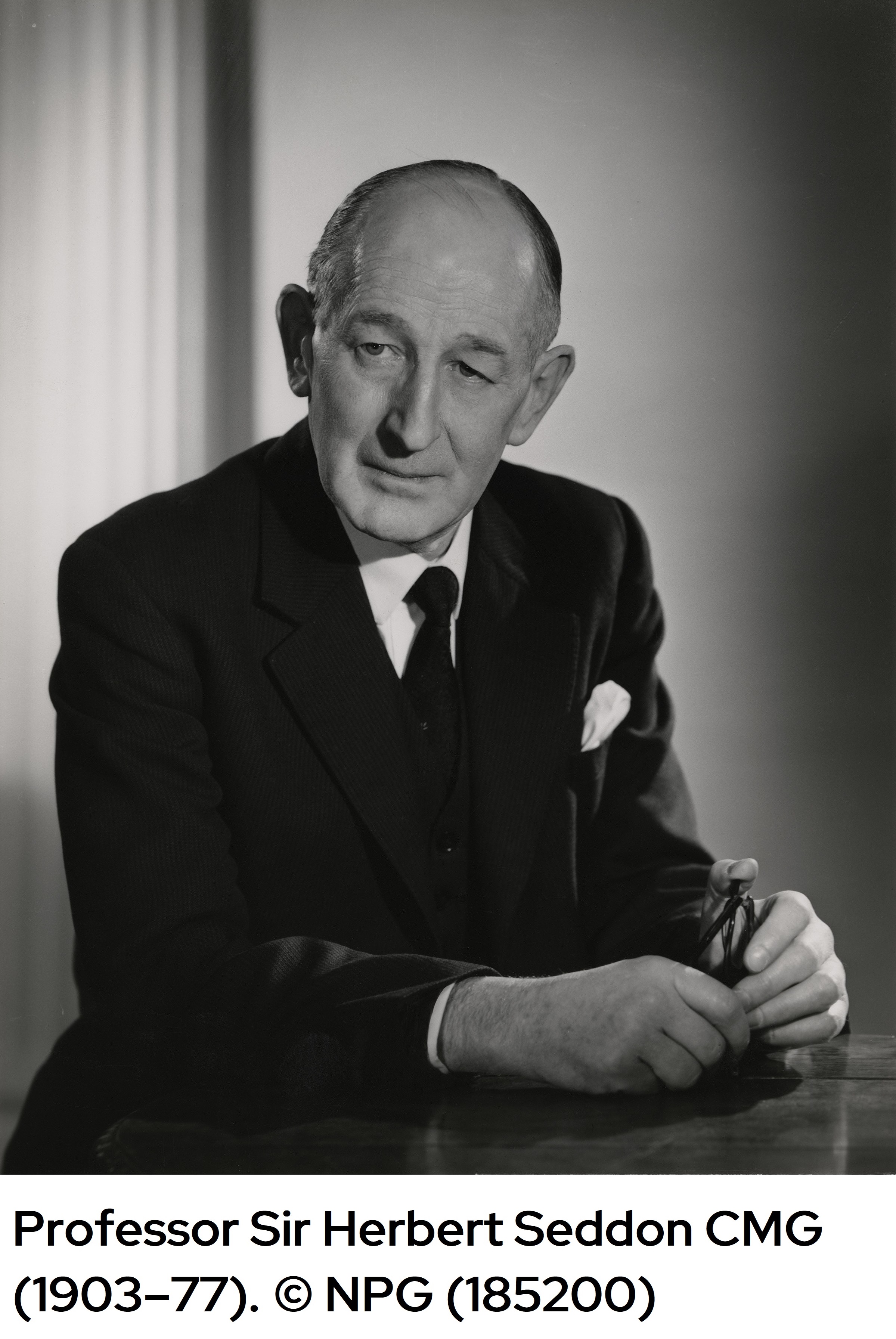 Professor Sir Herbert Seddon CMG (1903-1977)
Seddon was the first Professor of Orthopaedics in the University of London. Seddon treated Churchill after he had suffered a fracture of his fifth thoracic vertebra in November in 1960 and was the leader of the surgical team responsible for treating Churchill's hip fracture in 1962 and he also treated Churchill again in 1963 for a disorder of his lower limbs.
| | |
| --- | --- |
| | |
| Nurse Pugh who nursed Churchill in February 1943 and August/September 1944. By permission of Stephen Rubin OBE | Nurse Doris Miles who nursed Churchill in February 1943 © Jill Rose |